There's a new food hall opening this summer in Downtown Milwaukee. But guests won't have to set foot inside the space to enjoy food from the concepts inside.

Paper Table is the name of the new virtual food hall, a concept which capitalizes on the growing ghost kitchen (or cloud kitchen) model, providing custom kitchen spaces for small businesses, start-ups and experimental concepts at a fraction of the cost of a brick and mortar restaurant.

In fact, the food hall, which will be located at 733 N. Milwaukee St., has officially secured its first restaurant partner: MilTex Kitchen, a restaurant and food truck with the tagline "where Milwaukee meets big Texas flavor."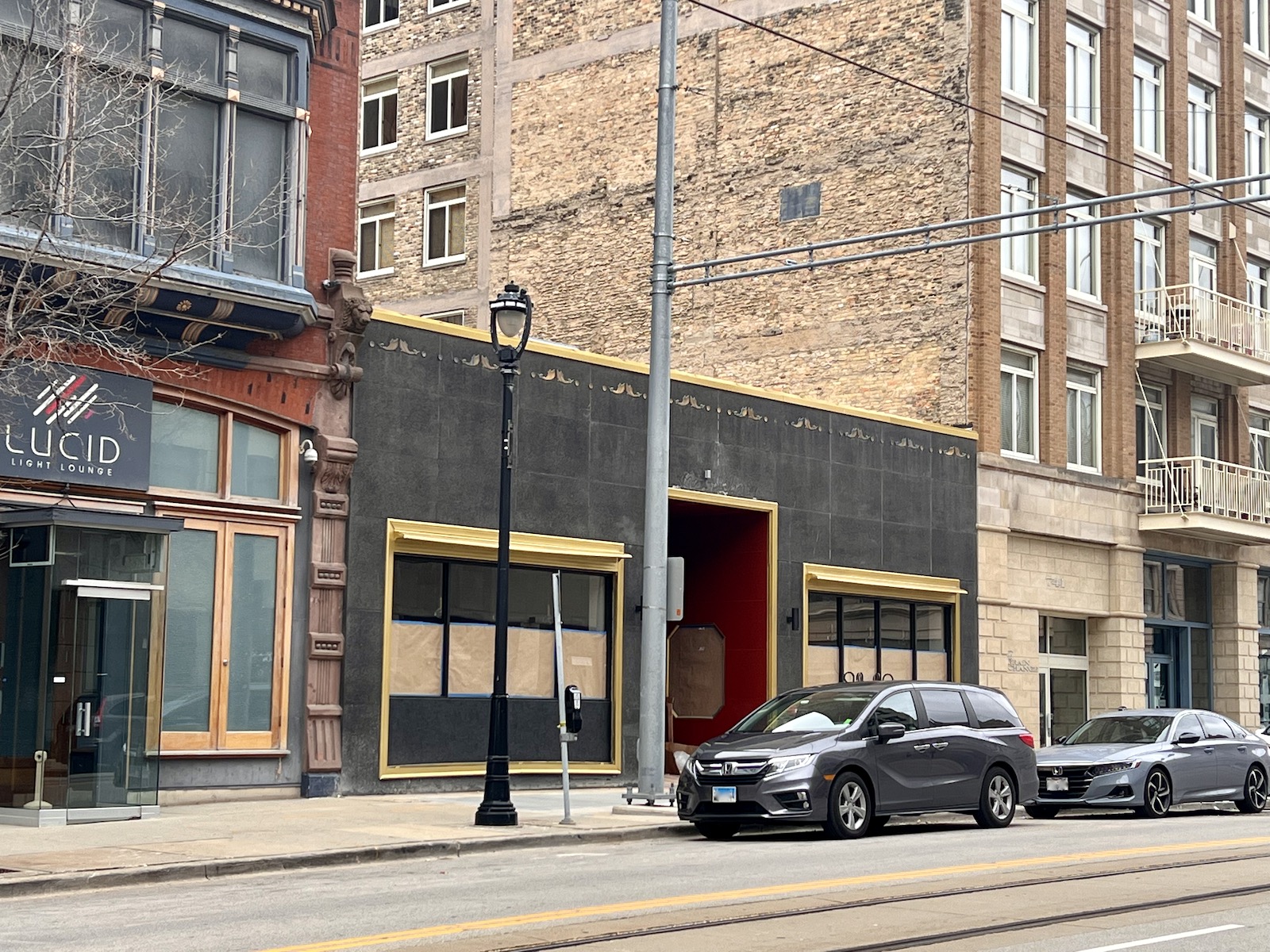 Unlike a traditional food hall, which brings diners together in a more traditional restaurant-like space, Paper Table's primary objective is to make kitchen partners' food widely available via delivery through third party services.

However, guests who choose to order from a concept at Paper Table can procure their meals in one of two ways: via delivery or onsite ordering. 

To accommodate onsite carry-out, Paper Table will feature a very small dine-in area inside (a max of 20 seats). Guests can place orders for food from participating vendors at kiosks, which will be placed on either side of the entryway. When the food is ready, a member of the front-of-house team will deliver the prepared, packaged food to the customer.

"Philosophically, the model promotes the availability of more great food for consumers while providing a budget-friendly space for kitchen partners," noted a representative of Paper Table in a phone conversation.

"Our partners are able to operate a fully functional restaurant without the usual overhead, offering them a chance to create and build their brand more quickly and efficiently. And we love the fact that we can provide this service to start-ups, especially for minority and woman-owned businesses."

Ultimately, Paper Table will be able to accommodate between 15 and 25 business owners, each of whom has access to their own discrete kitchen space. In turn, the virtual food hall can accommodate a wide range of restaurant concepts, including allergy-friendly (gluten-free, dairy-free, etc.) businesses which require dedicated kitchen space to accommodate safety protocols.

Raven Bivens Gee, owner of MilTex Kitchen, is the first official kitchen partner at Paper Table.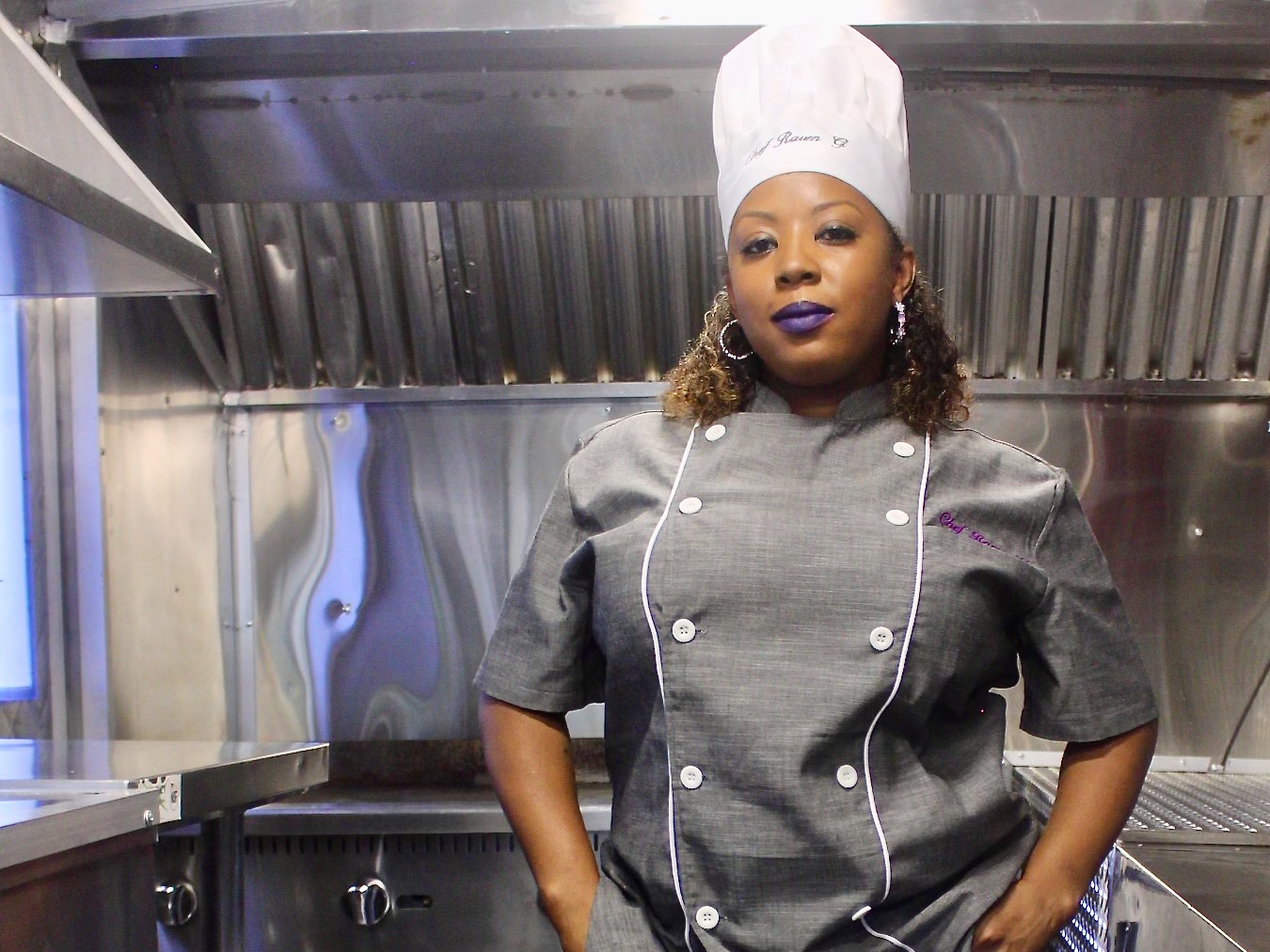 Born and raised in Milwaukee, Gee moved to Houston in 2014 where she launched a catering company called Taste of Love. By 2019, she'd acquired the funds for a food truck, which she used to share her food with customers at area festivals. 

When the pandemic hit, Gee says she decided to move back home to be closer to her family. When she did, she began seeking out a commercial kitchen so that she could operate her food truck.

She found what she needed at Paper Table, which provided her the kitchen set-up she needed to offer both carry-out and delivery services, along with a hub for the food truck, which serves a variety of scratch-made comfort food items that knit together the flavors of Wisconsin and the Midwest with those found in Texas.

Gee says she built her company to support the local community and bring people together to enjoy scratch-made fare.

"Everything I do is made with love," she says, "And everything we serve is made in house, except for the bread." 

Gee's menu features appetizers like Wisconsin beer-battered cheese curds ($6) and Astroballs: deep fried mac and cheese balls served on butter lettuce and drizzled with her H-Town creamy garlic sauce ($9.50).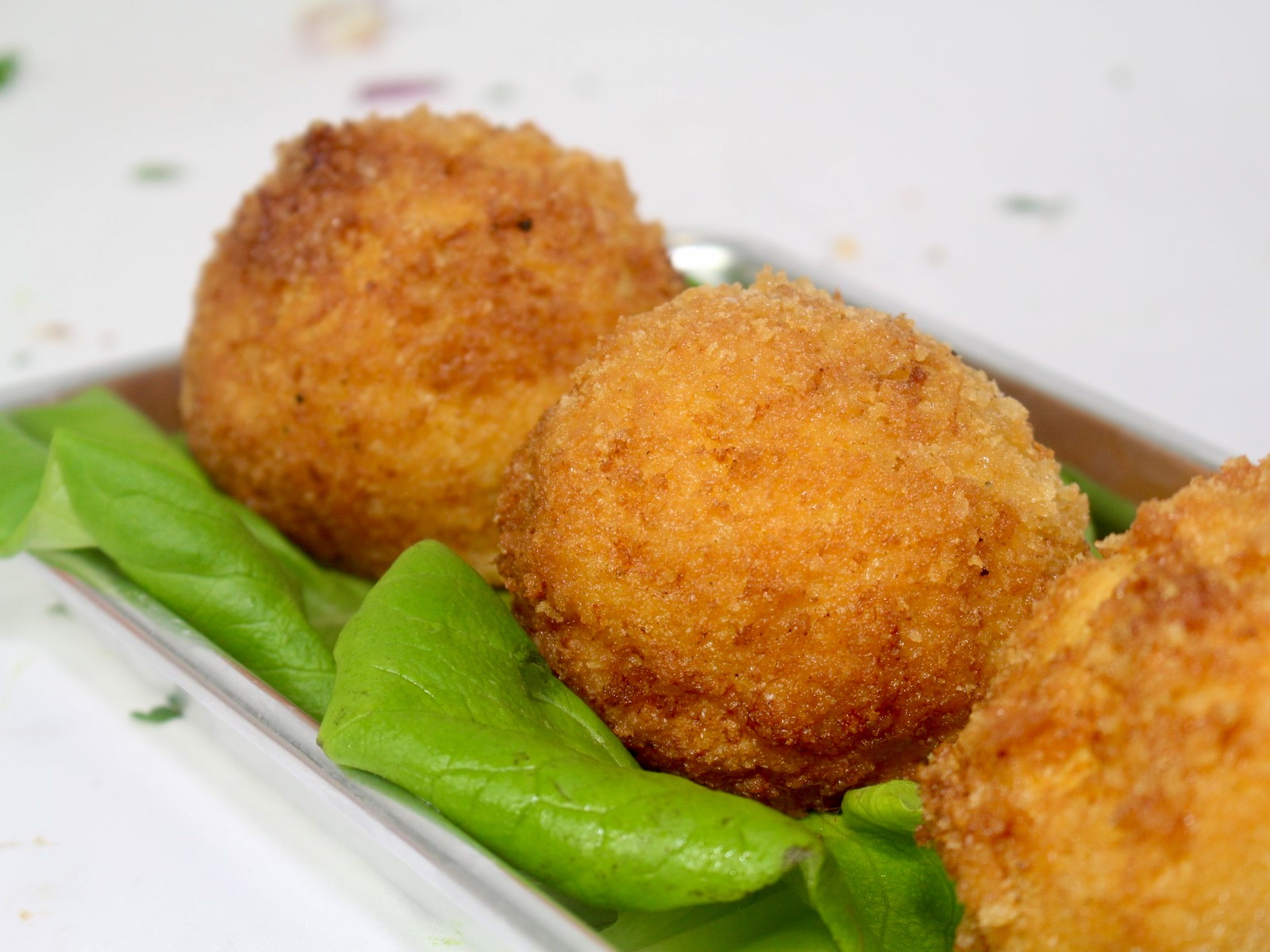 Inventive egg rolls are also a signature for MilTex Kitchen, which will offer numerous variations including Lincoln Park eggrolls filled with chopped corned beef, sauerkraut and baby Swiss drizzled with Wild 100 super secret sauce (three rolls for $12).

Miltex Kitchen will also offer "Jacked Up Fries" from the Hello Wisconsin (a basket of fries topped with melted Wisconsin cheese, $6.50) to the Third Ward (topped with braised brisket, pico de gallo, jalapenos, cilantro, cheese and a drizzle of her Capital City signature steak sauce, $8.50) the South Milwaukee (topped with ground beef, pico de gallo, avocado, sour cream, cheese and a drizzle of H-Town sauce, $8.50).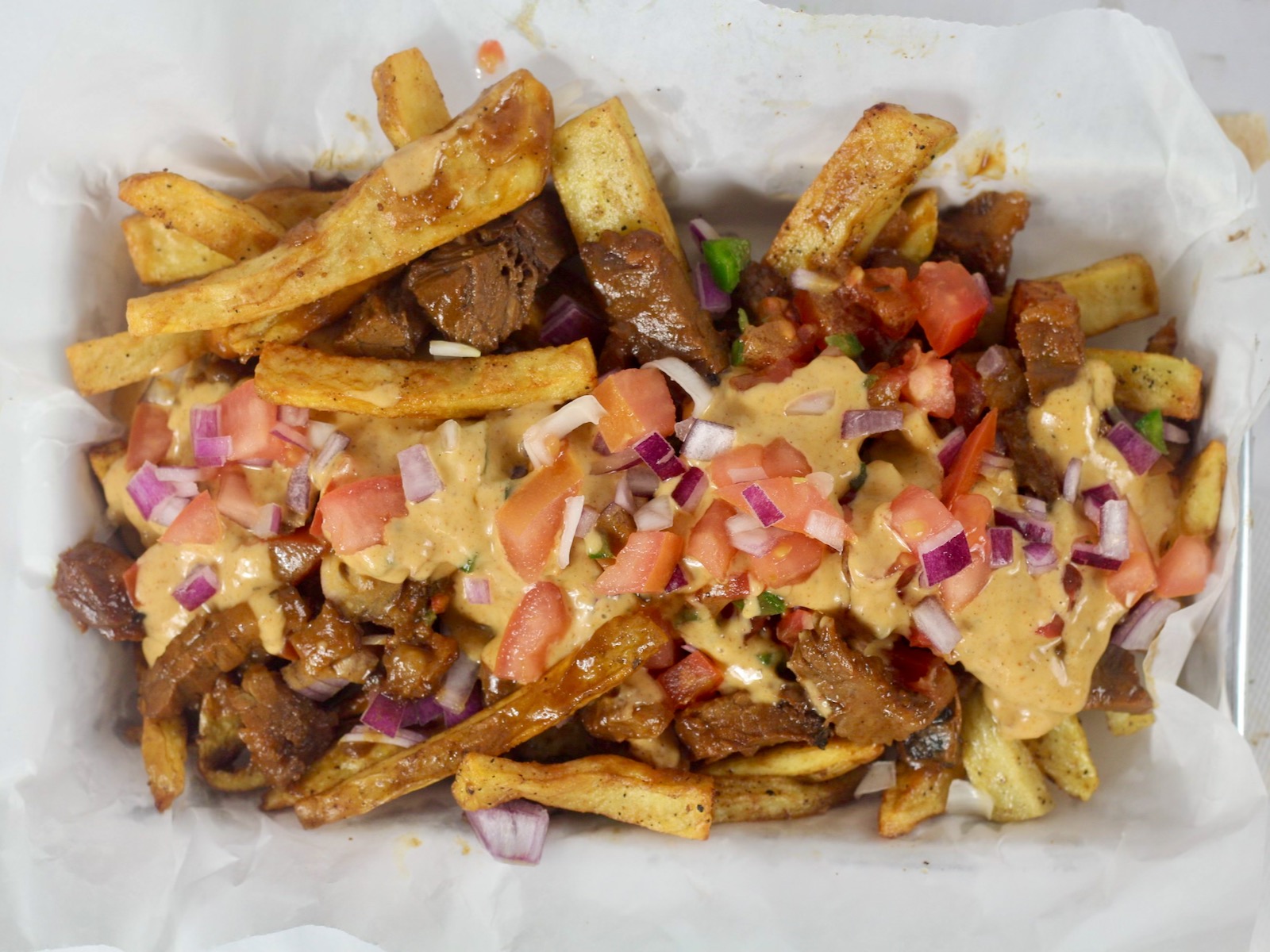 Burgers & sandwiches
Gee's menu also includes burgers and sandwiches, all of which she created with unique toppings and housemade sauces, which stand in for the usual ketchup and mustard.

Among Miltex Kitchen's burgers is the signature Big Texas Brisket Burger featuring a burger stuffed with cream cheese and jalapenos served on Texas toast with bacon jam aioli, candied bacon, smoked brisket, red onion, candied jalapenos and a pickle ($14.50). 
But fans of corned beef can also order up the MilTex Reuben, a Texas twist on the classic featuring corned beef, sauerkraut, baby Swiss and Wild 100 secret sauce on Texas Toast ($12.50).



Fish fry & Soul Food Sunday
Miltex Kitchen is also expected to serve a Friday night fish fry featuring a choice of fried catfish strips or salmon strips with a choice of two sides (dirty rice, spaghetti, salad or coleslaw) and bread along with housemade tartar sauce ($12 or $15). Blackened catfish is also available, along with a fried catfish sandwich or salad.

Gee also hosts Soul Food Sundays featuring a different menu every week featuring dishes like BBQ meatloaf, smothered chicken or pork chops, deep fried ribs, fried catfish, plus sides like mac and cheese, dressing, greens, yams, rice and beans and deep-fried deviled eggs.

And guests can rest assured that they won't leave MilTex Kitchen hungry, says Gee. In fact, she surmises her portions are large enough that most people will find themselves with leftovers that can be enjoyed the next day.

"Everything is bigger in Texas," she says with a smile. 

Once open, MilTex Kitchen's menu will be available via GrubHub UberEats and DoorDash with hours on Wednesday and Thursday from 11 a.m. to 10 p.m., Friday and Saturday from 11 a.m. to 1 a.m. and Sunday from noon to 6 p.m.

Fans can also expect to see the MilTex Kitchen food truck at a variety of festivals all summer long.  You can follow MilTex Kitchen on Facebook or Instagram.