This broccoli soup with coconut milk was a staple when we had our studio in San Francisco's Chinatown. At the time, the QUITOKEETO studio had no kitchen. It had a warhorse of a sink with two of the legs truncated, but that's about it. If we wanted to expand our lunch options to warm or hot foods, appliances needed to be involved. We had none, and this became a favorite topic of discussion. The question: if you can only have three appliances, what are they?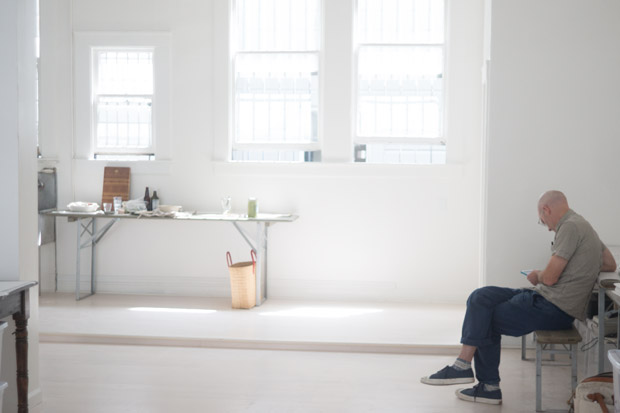 A hotplate was the obvious first pick. A toaster oven and/or microwave also seem like contenders. My argument against both of those was we didn't have either of those at home, so why would we have them at the studio? I wanted a wine refrigerator to stock with rosé for the summer and a coffee grinder. This is a position that triggered much eye rolling. Jack voted that the waffle maker should live at the studio.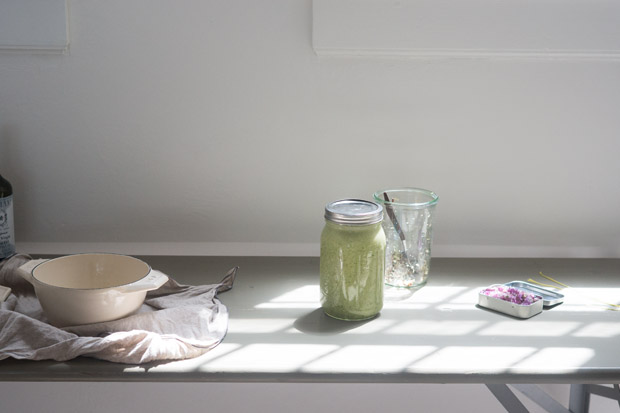 The Hotplate
While we figured out appliance #2 and #3, a hotplate was purchased and made its efficient and unsexy debut heating this simple, pureed broccoli soup with coconut milk from a perch atop a beer garden bench. The soup – a simple broccoli and spinach affair – was made with coconut milk broth, double greens (broccoli & spinach) and was topped with good stuff like pan-fried tofu cubes, lots of toasted almonds, and shredded scallions.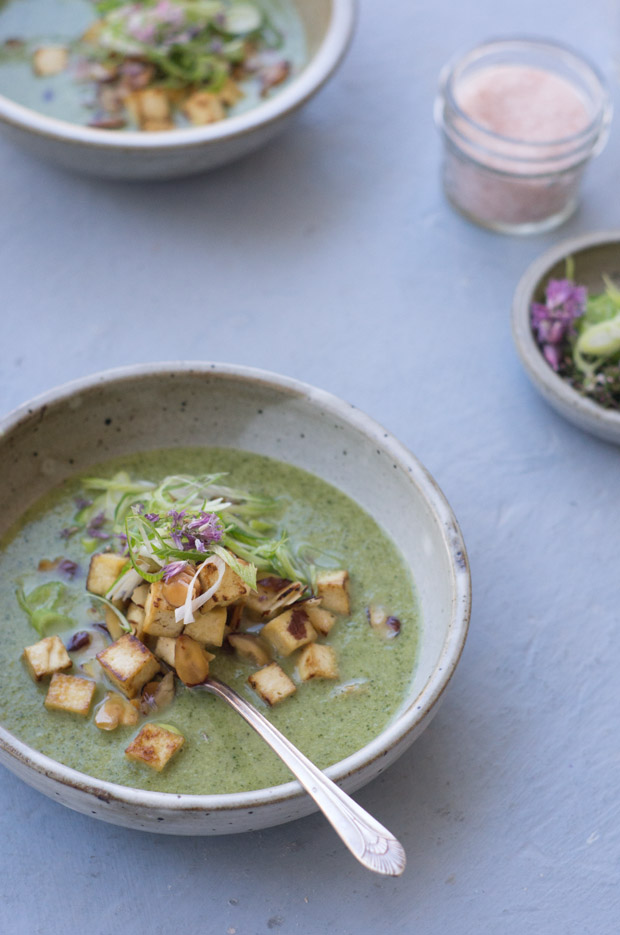 Broccoli Soup: Variation
For those of you who like options, here's something to think about. Blended vs. unblended. I generally feel that blended is the way to go with broccoli soup, especially if you're planning on enjoying leftover.  That said, if you're going to serve the soup immediately, you can play this soup entirely differently by leaving the broccoli florets whole and skip the blend. With the bright broccoli, and thin, white coconut broth, simply douse everything with a good amount of lime juice, and the soup takes on an entire (equally delicious) different personality. Go ahead with the same toppings: tofu, almonds and scallions. Maybe a dose of something spicy? A chile crisp oil? Or bit of sriracha? Enjoy! xoh
More Soup Recipes
There are *so* many soup recipes in the archives, be sure to poke around a bit. Here's a list of the most popular soups on the site from last year. Don't miss these other blender soups. I'm going to make this tomato soup next and this favorite noodle soup after that.