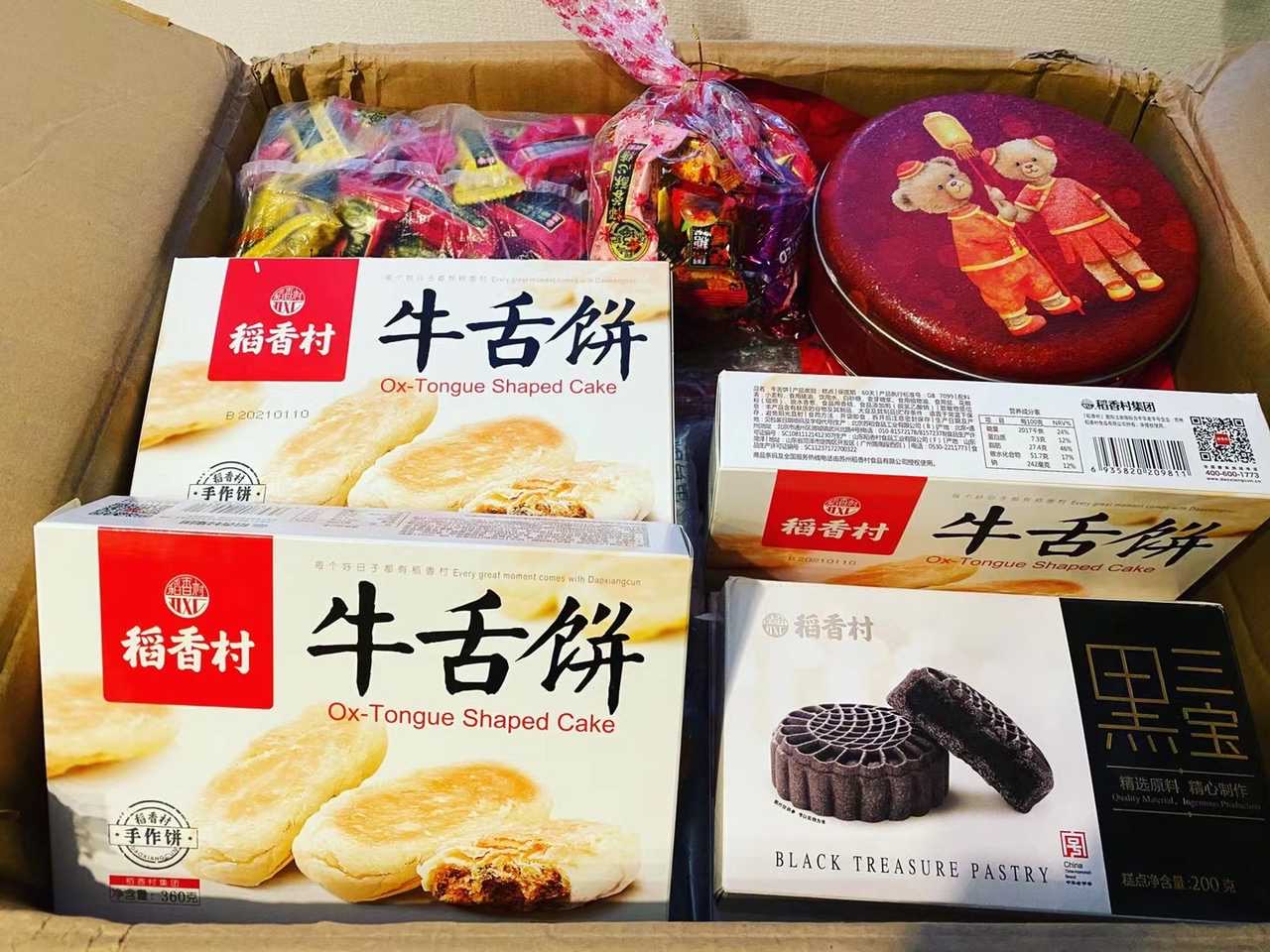 Red sausage, a scoop of fried pork and pickled Chinese cabbage — these are a few of the hometown foods sent by family members that Li Hongfei is excited to share with his colleagues.
He is not going home for Spring Festival, but that doesn"t mean he can't enjoy a taste of home.
Li, from Liaoyuan, Jilin province, works in Wuhan, Hubei province, on the staff of Second Harbor Engineering Co. His duties include safety inspections at construction sites and handling company paperwork.
"I decided not to go back home because of the recent coronavirus outbreak in Northeast China — not only to protect myself but also to avoid any potential new burden I might place on medical personnel in my hometown. So I applied to stay in Wuhan," Li said.
Along with the food, he also received a handmade sweater and a letter from his father.
"I'm very close with my parents and we often have video conversations," he said.
Li's father asked him to stay away from the virus and be healthy, work hard, make more phone calls to his mother, who is very concerned about him, and get a girlfriend in the coming year.
In January, parts of China, including Hebei and Heilongjiang provinces and the municipalities of Beijing and Shanghai, experienced local coronavirus outbreaks. To curb the spread of the virus and limit the scale of the Spring Festival travel rush, the government has been encouraging people not to travel for the Chinese Lunar New Year, which begins on Feb 11.
So instead of family reunions, much of the love will come on wheels. Food packages delivered from home will have to do when it comes to filling the void and renewing relationships and fond memories.
Chat threads about food deliveries from home are popular on social media platforms. People who cannot go home to be with family share photos of the hometown treats they have received, along with feelings of homesickness.
Of the foodstuffs received from family members, preserved meat and pickles rank first on the list, according to a social media survey on Sina Weibo. Noodles and dumplings rank second, followed by fruits, sauces and local specialties.
Wang Mengjiao, a risk control manager of a company in Guangzhou, Guangdong province and a native of Hengyang, Hunan province, mailed about five kilograms of nuts and dates to her grandmother back in hometown as she chose to follow the epidemic control advice and spend the holiday with her parents in Guangzhou.
Love packages even cross borders, making things special for people like Liu Yang, 33, a native of Beijing who lives in Tokyo with her husband.
"I moved to Tokyo after marrying a year-and-a-half ago," she said.
As the only child in her family, Liu had never been far from her parents. This will be the first time she and her family will spend Chinese New Year apart.
"Even though we miss each other a lot, we decided to stay put for safety reasons."
Her parents sent traditional Beijing snacks, including meat floss cakes and pastries.
"The food they sent expresses their love and care," Liu said.
Accompanied by 300 colleagues and the gifts of food from home, Li Hongfei, the safety inspector, will not feel quite so alone in Wuhan. It's his second Spring Festival away from his family.
But sometime over the holiday, in a flash of memory, his heart will warm and his emotions will flow, triggered by the unmistakable flavors of home. That's something all Chinese people share.